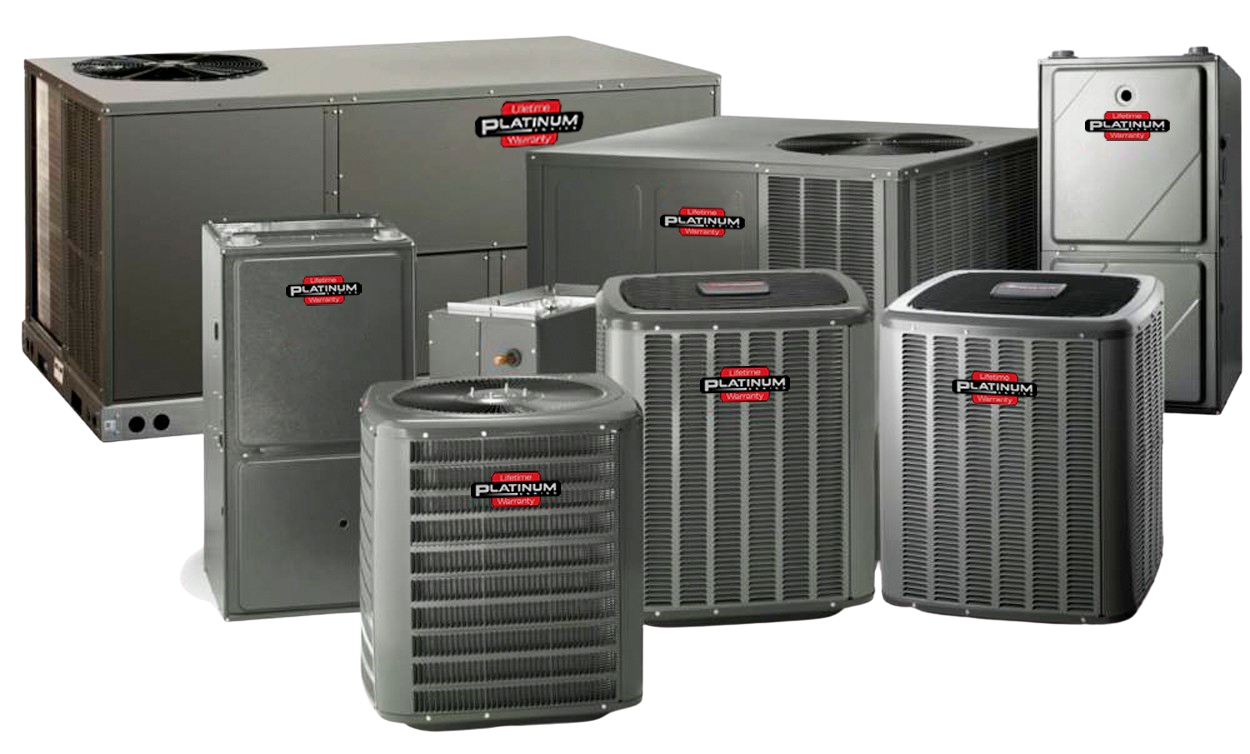 THE PLATINUM SERIES STORY
Wouldn't it be nice to NEVER worry about your heating and air conditioning system again? With the Platinum Series System, you have that peace of mind. The two most expensive components, (the compressor and heat exchanger), are covered for life.  The Platinum Series premium line equipment comes with a manufacturer warranty boasting the best warranty in the industry.  It has a lifetime compressor warranty, lifetime heat exchanger warranty, a ten year parts AND a ten year labor warranty.
The Platinum Series air conditioning & heating line of equipment is manufactured by the Amana-Daikin Group, the world's largest manufacturer of heating, ventilation, and air conditioning products and systems. The company, founded in 1975 and based in Houston, Texas, manufactures residential heating and cooling systems. The Platinum Series premium product line is built and warehoused there in Houston at the largest manufacturing hub in the hemisphere, with a 4.1 million square foot manufacturing plant. Known as "The Daikin Texas Technology Park," approximately 6,000 people are employed there.